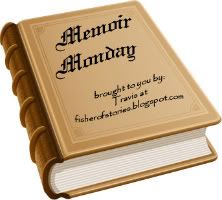 My in-laws love big family get together functions. So a few years ago when by sister in law was graduating from college, and my MIL's sister was getting married, they combined the functions so that everyone would be there and we could have one large celebration.

We drove up the Cincinnati. It's roughly a 14 hour drive, if you drive the posted speed limit. I don't. We arrived in 12. I usually drive less than 10 over from Valdosta to Tifton in Georgia, cause GHP loves to write tickets to their out of state drives. But, once you hit Tennessee......c'ya! We drive at night, and I don't think I have ever seen a cop in the entire state of TN.

Anyspeed, the events took place in a large reception hall. There was a wedding, a toast, loads of dancing and drinking. My in-laws are a partying bunch. There was a graduation celebration.

After the wedding, we had the reception in the same hall. All the kids were playing together, dancing and eating reception food. Kamden came over to the table and asked for some orange soda in a pretty glass. I poured out the champagne sitting in front of me and gave him my glass. He took off to play with the rest of the kids. Adrien and I walked outside the front of the hall. There was a porch type area with rocking chairs. We started catching up with my hubby's extended family.

My SIL appears and says. "I think Kamden is drunk." I am all like, "Excuse me?" Apparently my little munchkin was drinking from all the champagne toast glasses. He was pouring his soda in the "pretty" glasses, and he would drink whatever was left in them. I am totally horrified. I turn to go into the hall to get him and the doors fly open. Kamden looks a little green around the gills. He wobbles towards me, and finds a spot in the grass and pukes.

And that is how my three year old got drunk at a wedding/graduation party.